;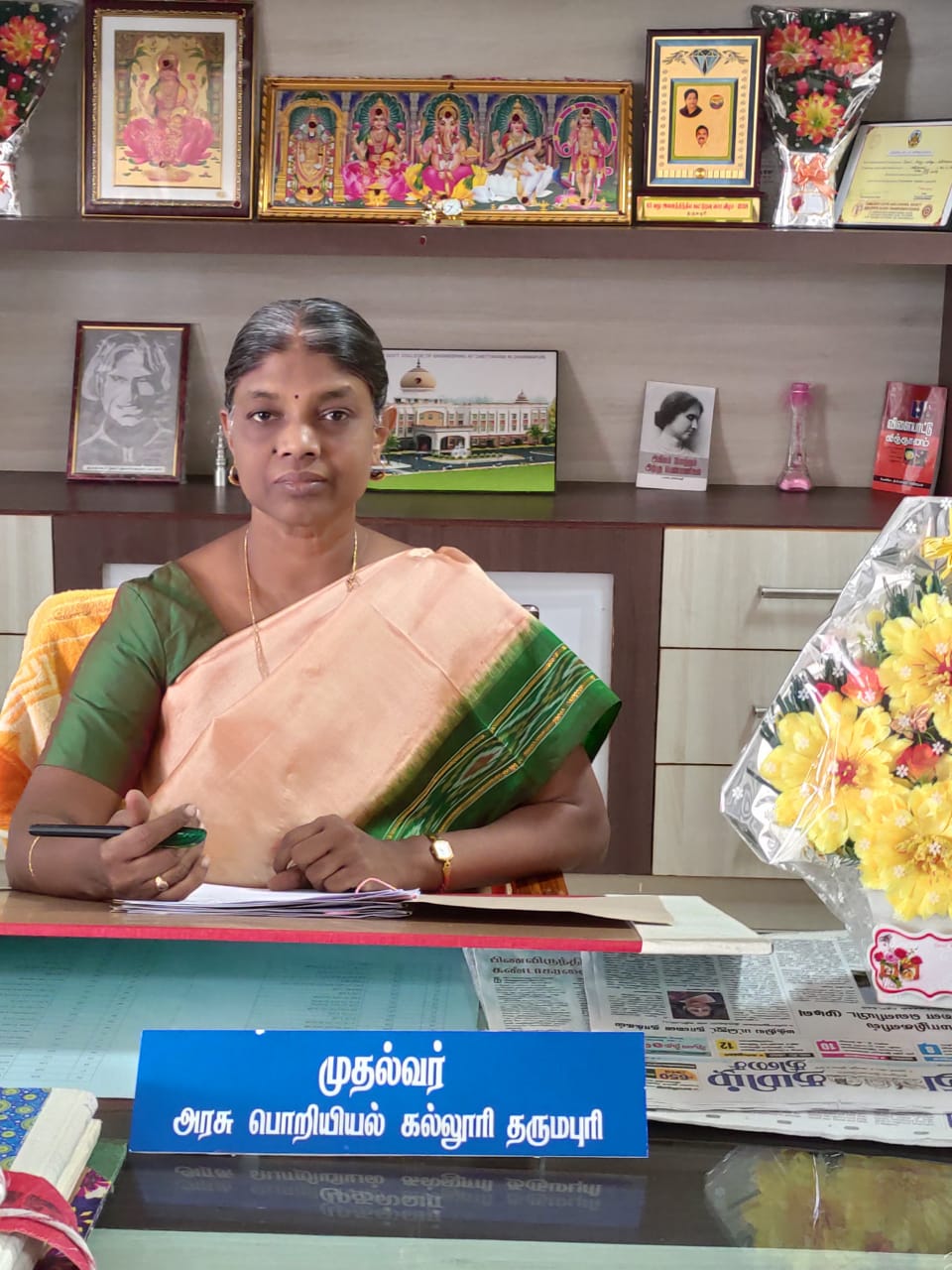 Dr.V.Sumathy
Principal
Dear Parents, Students and all our Stake Holders,
Welcome to the Web portal of Government College of Engineering, Dharmapuri
We believe that the growth of a nation is visible in the education of its girls and boys. The institution educates, grooms and empowers its Engineering Students to contribute to a better, bold and decisive nation. This government institution offers education to all meritorious students covering a broad spectrum of people of the society. We secure India's future through well implemented courses, modern infrastructure and firm support to deserving students through manifold scholarships. Training is offered for placement and other competitive examinations, in addition to enhancing our students' co-curricular and extracurricular activities. Seminars and Workshops are conducted every year for the benefit of our students. Technical talks and lectures by inviting professionals and experts from various fields.
The government opens doors for opportunities to collaboration with industries and foreign universities, in addition to ensuring that the best services are offered to its students. We would like to strengthen our nation by offering quality education and reaffirm that we care for the well being of our students.
Welcome, once again to this prestigious institution.