GOVERNMENT COLLEGE OF ENGINEERING, DHARMAPURI has an active Oracle Academy membership.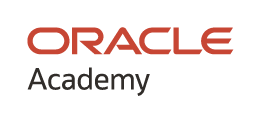 Oracle Academy membership.
Institution Membership:  Click Here
Students and Faculties can join Oracle Academy with
official domain id and Institution Name as GOVERNMENT COLLEGE OF ENGINEERING,DHARMAPURI. 
Find courses for certification after joining here: 
Student: https://myacademy.oracle.com/lmt/xlr8login.login?site=oa
Faculty: https://academy.oracle.com/en/membership-join-oracle-academy.html
Step 1: Create Your Oracle Account
You will use your Oracle account to register for membership and access your membership benefits.
Please create your Oracle account using your official school email address.
I Already Have an Oracle Account
I Do Not Have an Oracle Account - Sign up.
This link will take you to the Oracle Account Creation form. Once you have completed the form, you will be directed to the Oracle Academy Membership Registration process. Choose your desired member type in Step 2 for detailed instructions. This link opens in a new tab/window, so you may refer back to this page.
Step 2: Register for Oracle Academy Membership
Sign up as an Institutional member to receive full membership benefits, including teaching resources.
I am an institution or educator, and would like to join as an Institutional member ― register my institution or add me to an existing Institutional membership.
Select Register My Institution.
Search for and select your institution.* GOVERNMENT COLLEGE OF ENGINEERING,DHARMAPURI If your institution is already a member, you will automatically be routed to the Faculty Registration process.This will add you to your institution's existing membership.
Enter your contact information.
Enter contact information for the individual authorized to sign legal agreements on behalf of your institution.
Review and submit your application.
Ensure the Oracle Academy Institutional Membership legal agreement is accepted by an individual authorized to sign legal agreements on behalf of your institution (An authorized legal signature is required.).**